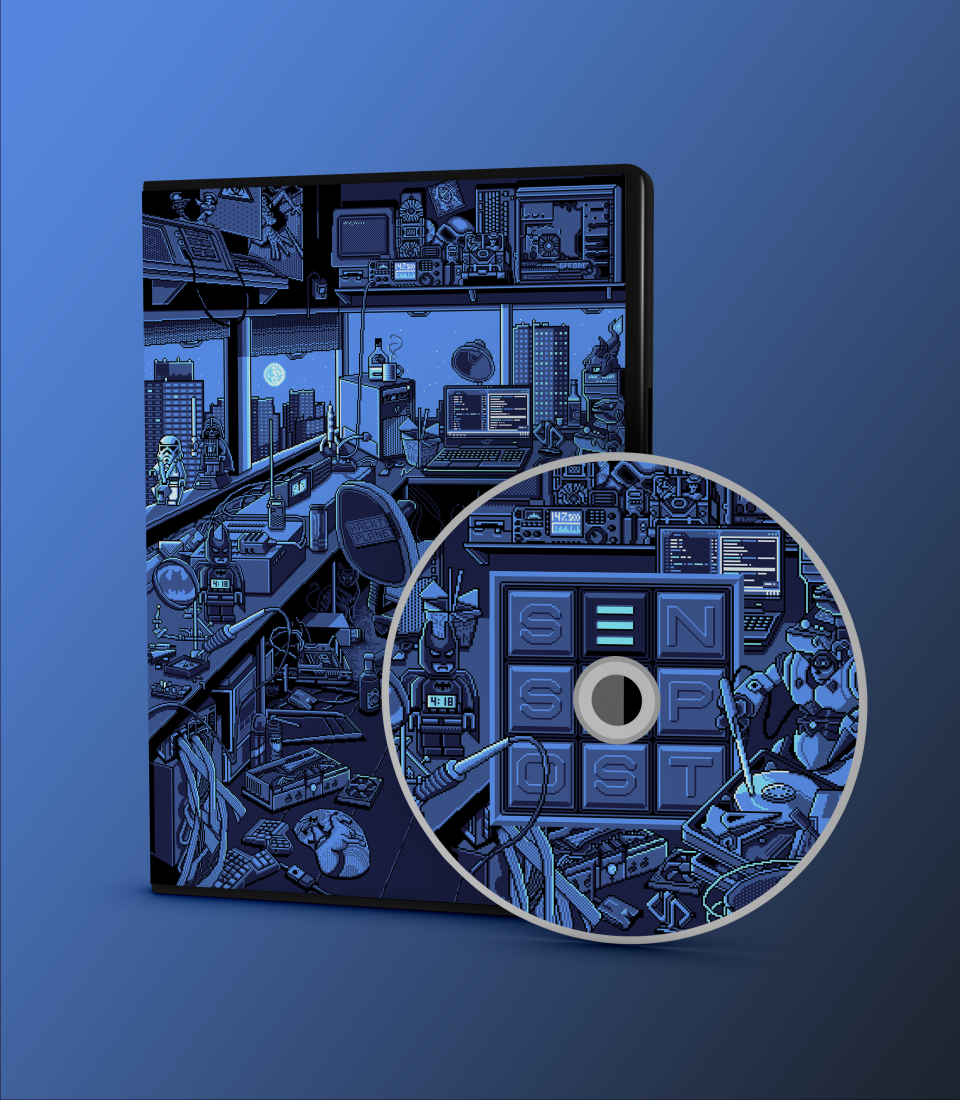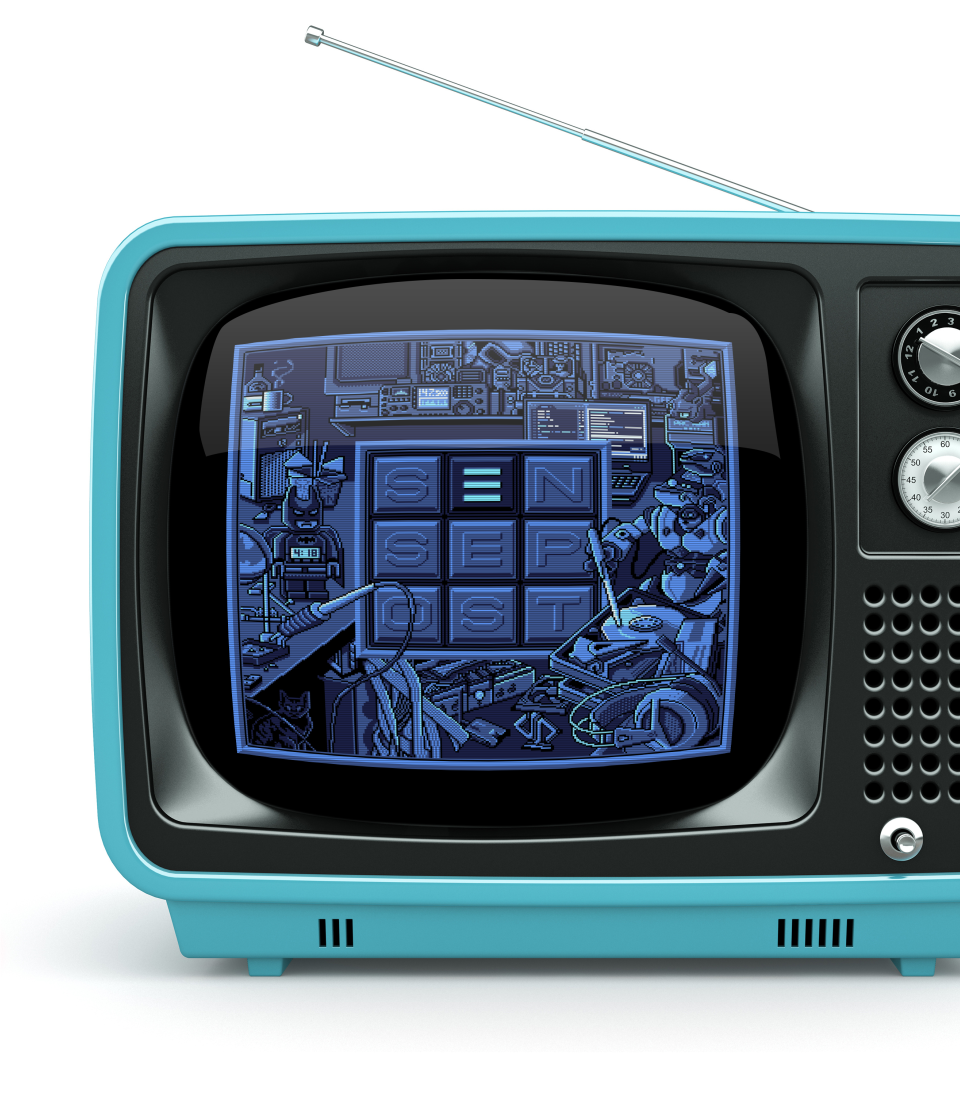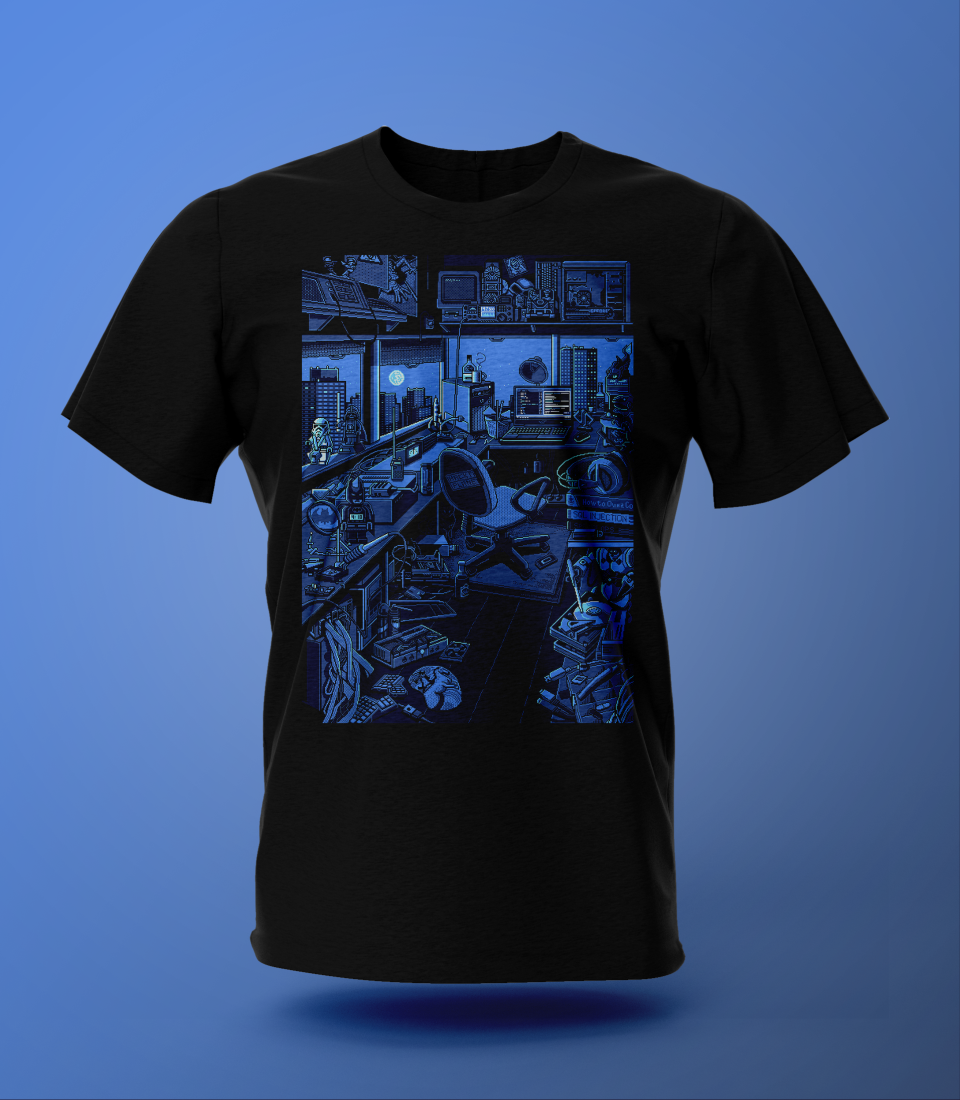 SensePost is an elite consultancy, renowned for its expertise, 20+ year track record and innovation on the frontlines of cybersecurity. With team members that include some of the world's most preeminent cybersecurity experts, SensePost has helped governments and blue-chip companies both review and protect their information security and stay ahead of evolving threats.
SensePost wanted me to create a theme for their annual marketing campaign centered around the idea of an imaginary hacker workspace. They wanted this after hours scene concept created in a pixel art style.
Sourcing reference images and photographs from the SensePost office, I set out to create a scene that could house as much hacker-esque SensePoster paraphernalia as it possibly could and incorporate various hidden easter eggs into the scene as possible.
The result was a set of digital artworks, both rectangular and square, that were used across different marketing efforts including posters, T-shirts and Stickers.