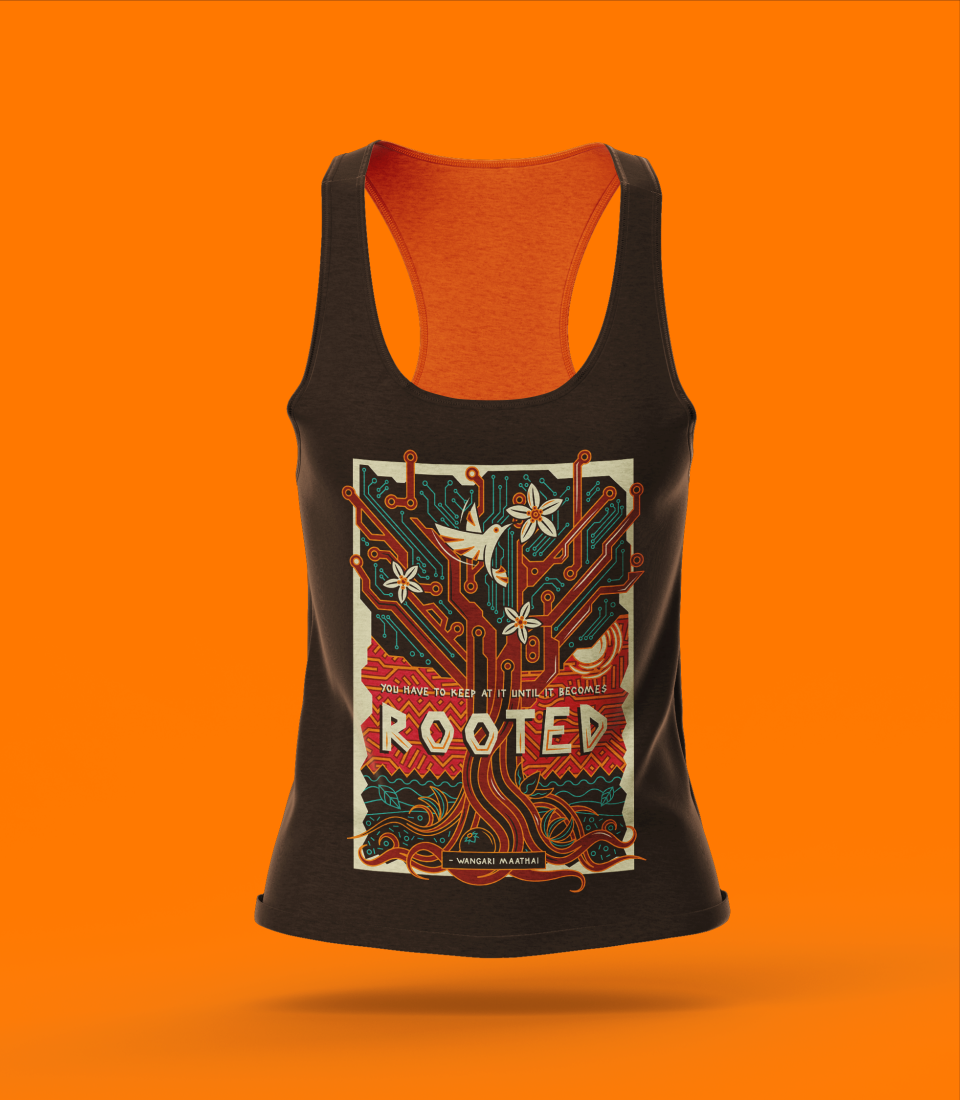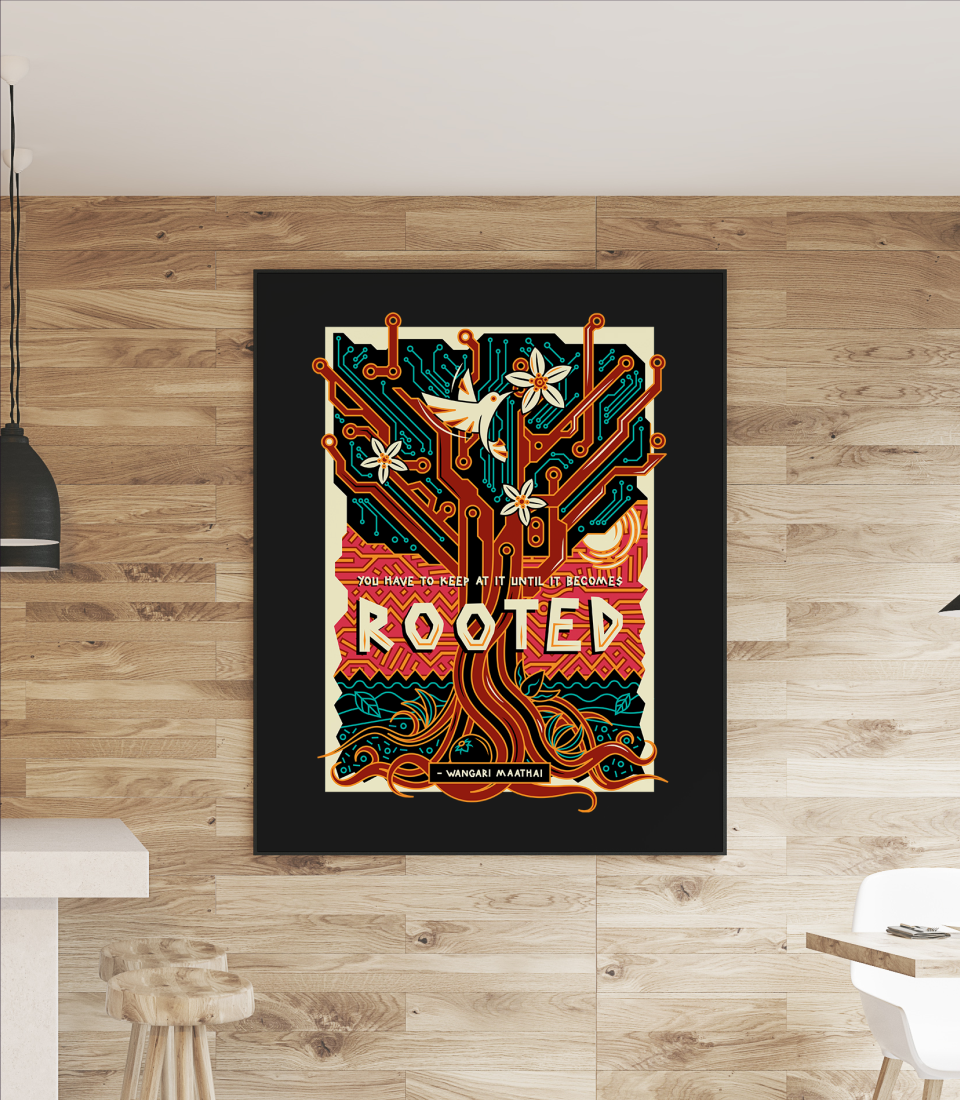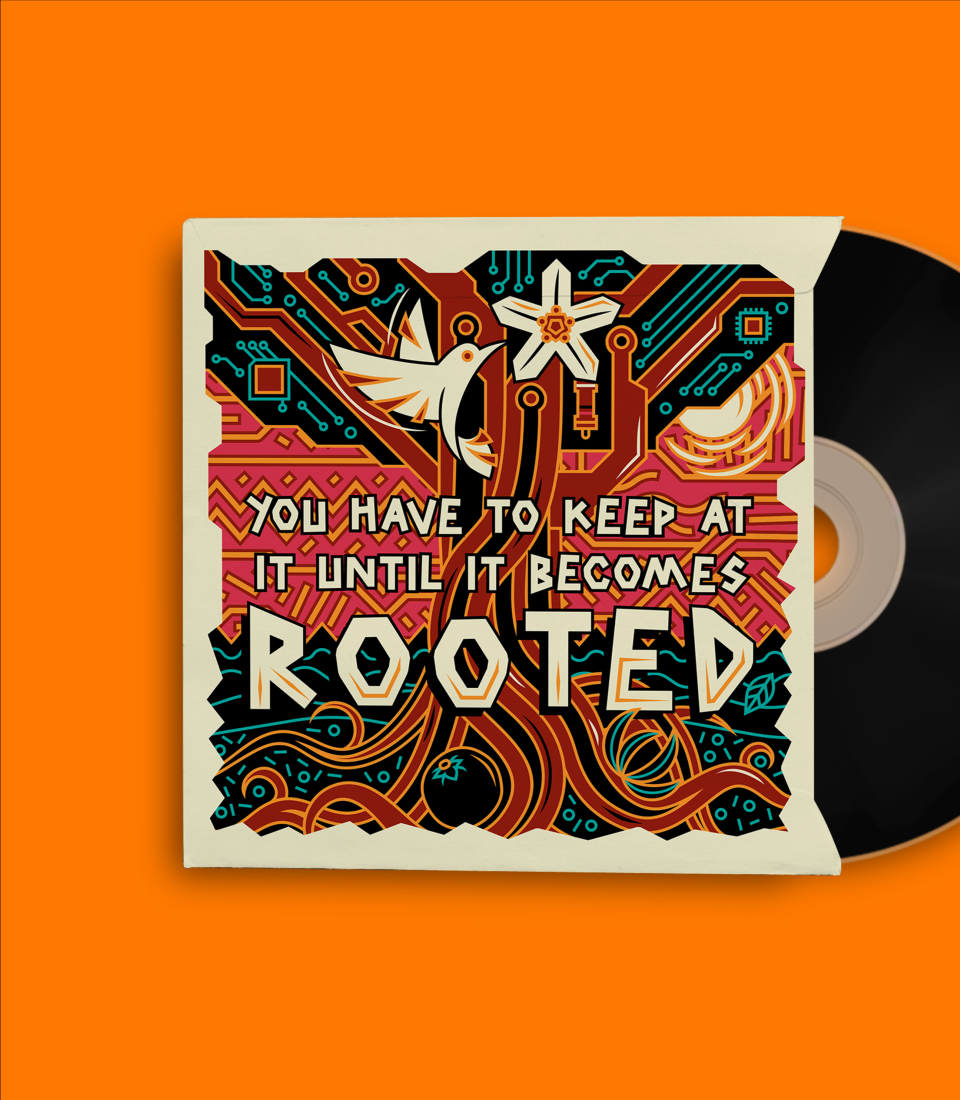 Orange Cyberdefense is the expert cybersecurity business unit of the Orange Group, providing managed security, managed threat detection & response services to organizations around the globe. As Europe's go-to security provider, we strive to protect freedom and build a safer digital society.
Orange Cyberdefense wanted me to create an illustrated theme for their annual marketing efforts. They wanted something that combined their traditional South African roots, but hinted to a technological future. The concept needed to be centred around a Wangari Maathai quote.
Inspired by South African art styles and textile processes I created a concept that communicated the progress and development of a technological idea over time, from analog to digital and chaos to order.
The result was a 6 colour process screen printable digital artwork concept that was created in both a square and rectangular version with versatile marketing uses including posters, stickers and printed apparel.