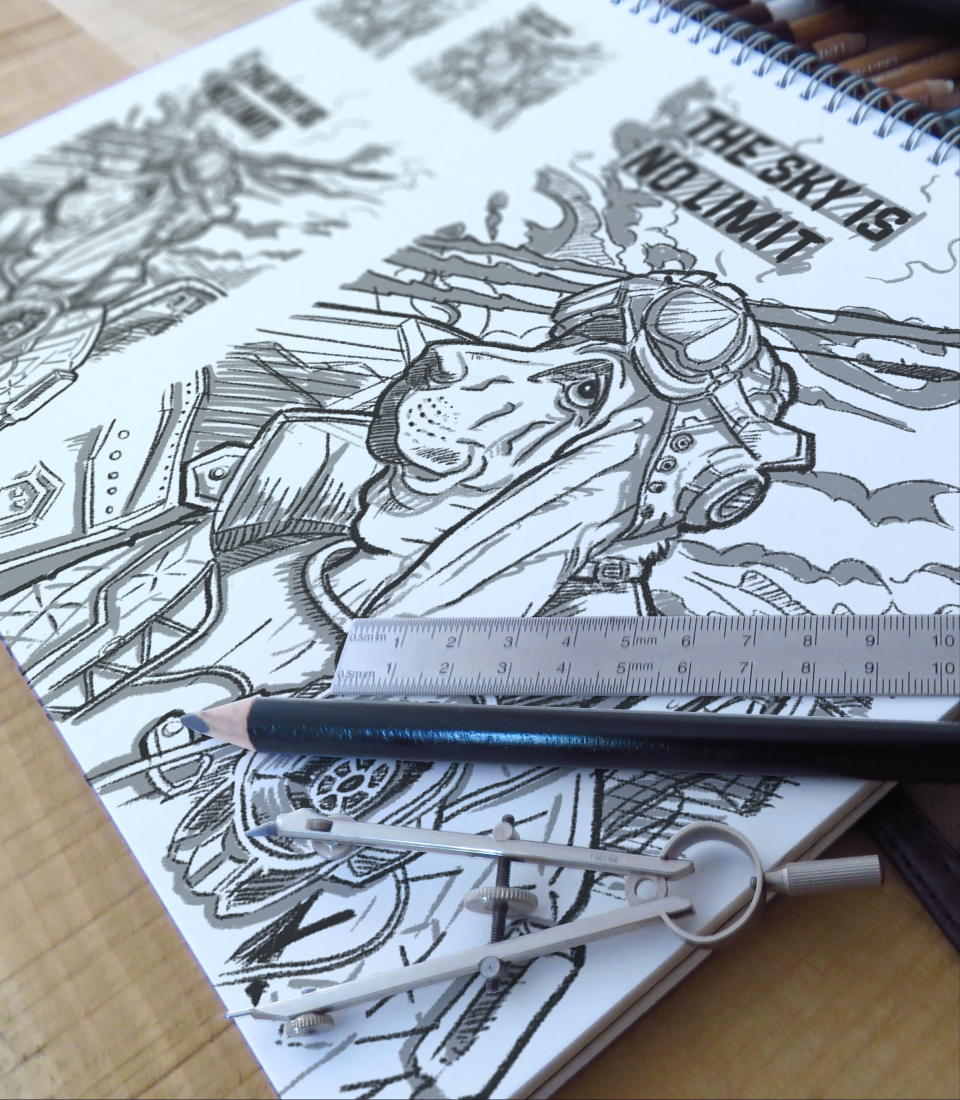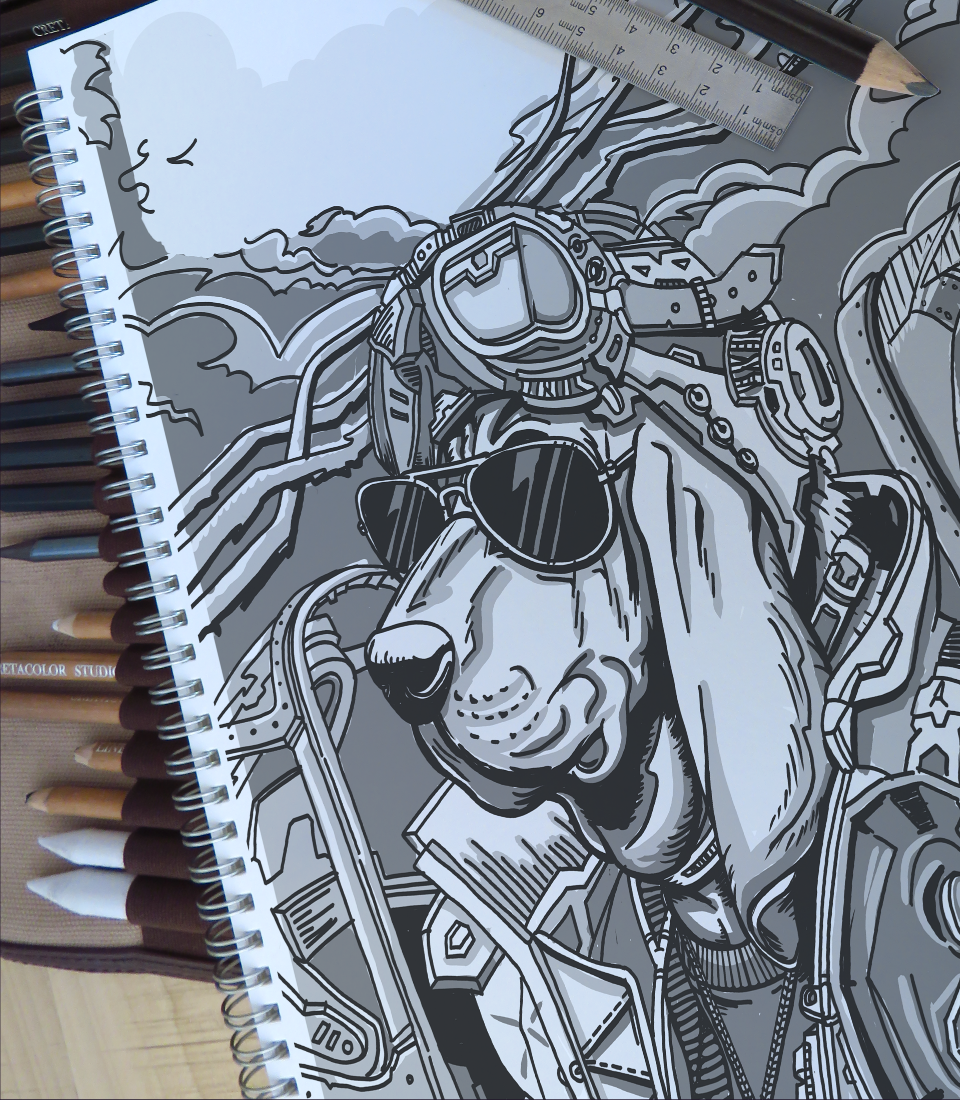 From the creators of BloodHound, an Attack Path Management solution that continuously maps and quantifies Active Directory Attack Paths. Remove millions of Attack Paths within your existing architecture and eliminate the attacker's easiest, most reliable, and most attractive target.
To announce the launch of their new release, bloodhound wanted me to create an artwork that incorporated their beloved bloodhound around the concept of "the sky is no limit" with a retro-cyberpunk aesthetic.
Drawing from the cyberpunk genre and retro World War 2 technologies, I created a vibrant but dark, playful yet emotive scene centered around the bloodhound pilot about to enter his plane. A snapshot from the past, based in the present, about the future.
The finished result was a scalable vector 4 colour canvas digital print graphic that worked well for posters, web banners and printed apparel.